It is an honor and a pleasure to be a part of the great Cedar Valley community, both personally and professionally. My dedicated team and I truly appreciate the wonderful relationships we get to enjoy with our patients and their families. We love to share in the excitement of their orthodontic journeys.
I am originally from Rugby, North Dakota. After graduating high school, I attended the University of North Dakota, where I graduated summa cum laude with a degree in chemistry and biology.
After some sage advice from my little sister, I decided to pursue a career in dentistry. I graduated dental school with honors from Oregon Health & Science University in 2007, and was inducted as a member of the Omicron Kappa Upsilon Dental Honor Society. I completed my orthodontic training at Nova Southeastern University, and became a certified orthodontist in 2009.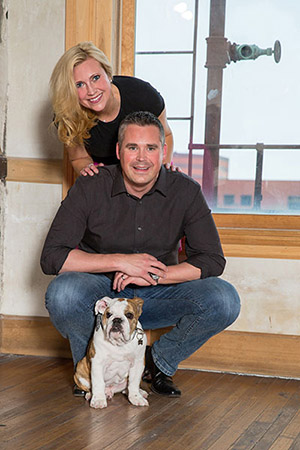 I am honored to be a member of both the Waverly Chamber of Commerce and the Greater Cedar Valley Alliance and Chamber. I am a strong supporter of our local schools, and I enjoy serving our local communities through volunteerism with great organizations such as the Northeast Iowa Area Agency on Aging and the nonprofit that trains service dogs for returning veterans and children with autism, Retrieving Freedom, Inc..
I am board certified by the American Board of Orthodontics. I am also an active member of numerous professional organizations that allow me opportunities for continuing education in order to provide my patients with the most effective orthodontic treatment and the newest orthodontic technologies. These organizations include the Iowa Dental Association, the Iowa Society of Orthodontists, the Midwestern Society of Orthodontists, the American Dental Association, and the American Association of Orthodontists.
In my spare time, I enjoy traveling, playing golf, scuba diving, and spending time with my wife Kelly and our very energetic English Bulldog, Henry.